About company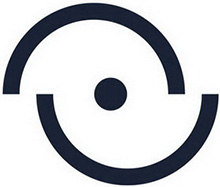 TPS (Turning Point Solution) - B2B brand products and services, focused on service providers and telecommunications companies. The company offers a full range of services: devices R&D based on client specification, testing and turning, production quality control, logistics and customs, after-sales service.

The company is an authorized partner of Google and BABT.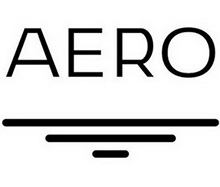 AERO - B2C brand addressed to the mass market. Name that brings together technology and the ease, delight and persistence. We are doing everything to each product or service under the brand fully consistent with the AERO spirit.

DeviceBank - useful cloud platform for device vendors and telecom operators. Worldwide separated geography, Big Data, business automatization, powerful analisys system - actual business tool for management of your devices, sales and developments working in real-time 24/7.

FotaRFT - platform for management of MBB devices and m2m solutions. Big Data of device activity and RF-parameters, remote testing of speed data, network loading and signal quality.
News
07.05.2018
New devices for 450/800/1800/2600 bands
03.04.2018
Online shop www.net4g.ru
07.02.2018
Start manufacturing of routhers based on Mikrotik chipset
10.11.2017
New 4G routher with LTE450 and SIP support
28.03.2017
rework of V-FL500 routher software
The Oltrade company has completed re-work of firmware of famous LTE450 routher - V-FL500. A lot of functions was upgraded, including switch of NAT, VPN, Bridge, ACL.
Oltrade company has installed the FotaRFT platform for one of the largest network operator in Armenia.
15.04.2016
FotaRFT platform runs in Russia
Oltrade company has installed the FotaRFT platform for one of the largest network operator in Russia.
30.11.2015
Devicebank platform start
The Oltrade company has opened new business platform for device vendors and telecom operators. This product allows to see the whole information about sales and usages of devices, traffic usage and applications installations.
06.05.2015
TPS launched project with Vodafone Group
TPS was chosen by Vodafone Group (Africa) as a provider of 4G MiFi. The device will be available in case Black Stone. The tests devices found to comply with the requirements of Vodafone 4G ranges 800/1800/2600 FDD 2600 and TDD. The device is supplied with service software upgrade FOTA, developed by TPS company.
At the request of JSC "MTS" made the project and the successful launch of the new 3G smartphone. The project was named SMART Sprint - MTS is the first device in the line of devices SMART. The smartphone has a current display size of 4.5 inches qHD resolution with excellent, high-quality camera 5 megapixel camera with autofocus and a capacious battery 1800 mA.
This product has been selected as the main product offering during the winter New Year holidays.
01.07.2014
Loe-endd 3G smartphone with 4.0 inches display
By order of "MTS" has successfully implemented the project of the budget 3G smartphone 4.0 inches. MTS982o model was called and was well represented in the federal retail network. The smartphone was chosen as the main product offering under the federal marketing company operator in the autumn-winter period.
Company "Oltreyd" is also a service provider for the model, providing after-sales service of the federal model.
10.05.2014
TPS is in BABT
TPS is now in BABT. It helps us to get and control IMEI arragement for all our products.
Company "Oltreyd" has become an authorized partner of Google in Russia. This partnership will allow Oltreyd fully control and accompany the process of testing and launch of products based on Android in accordance with the requirements of Google Inc.

06.05.2014
TPS has launched own FOTA service
TPS launched own solution of FOTA for various types of devices, such as smartphones on the basis of Android and routers. FOTA features allow to operate flexibly policy of updating of devices, having provided exact and timely delivery of updating, completely to control statistics of addresses and load of servers.
This decision is integrated into products of the company, and also it is offered as separate service for producers of devices.
Completed installation of tablets and inverters to be installed in the car traffic police in St. Petersburg. The pilot project showed a high degree of reliability solutions.
TPS attracted to such a project delivery for the needs of an ambulance on the St. Petersburg and Leningrad. The company also became the official supplier partner ZAO "modular laboratory automation."
Partners

Rostelecom - Russian national Champion.

MTS - Biggest Russian mobile operator.

Beeline - One of the Biggest mobile operator.

Tele2 - Worldwide mobile operator.

Skylink - Russian mobile internet operator
Contacts

Turning Point Solution